►See our Healthy Living Blog!
See our healthy videos on Youtube.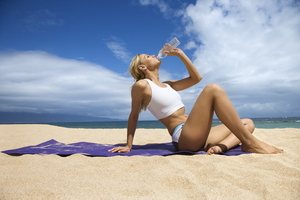 Get a Free Sunrider Membership and enjoy cash discounts on Sunbreeze Oil, along with the best whole foods, health drinks, and over 415 other naturally healthy Sunrider products Made in the U.S.A. since 1982, but not sold in retail health food stores. Membership is FREE! No fees or auto charges.
Or, click and buy now. No membership required.
Browse our health food store online and choose your favorite Sunrider products.
Not only will you get more real value for your money, we'll also give you:
Learn more about our manufacturer:
Read real life experiences in our health food store online customer testimonials
We are Sunrider Independent Business Owners. Sunrider International is not responsible for the content on this web site and the statements here have not been evaluated by the Food and Drug Administration. Sunrider products are not intended to diagnose, treat, cure or prevent any disease.
BestHealthFoodStore.net is the best health food store online for Sunrider products, alkaline drinks and Sunbreeze Oil, not sold in typical retail stores.
BestHealthFoodStore.net * 417 W. Harvard St. * Glendale, CA 91204 * 1-800-375-2869