A Proven Natural Weight Loss Plan
My story of natural weight loss may sound hard to believe. It wasn't until old friends greeted me with amazement that I realized just how much weight I had lost in a short amount of time. I quickly understood that losing 30 pounds in about a month was a pretty big deal, and something others might like to achieve.
If natural weight loss is one of your desires, keep reading about how to achieve your goals with these whole foods and concentrated health drinks made in the U.S.A. by Sunrider. Natural weight loss is now easier than you think!
Our Natural Weight Loss Plan:
Breakfast
Mix 1 NuPlus with 8-12 oz of liquid (water, juice, or rice milk)
One serving of this concentrated whole food formula provides your body with complex carbohydrates, natural antioxidants, and phytonutrients from plants. These nutrients satisfy your hunger quickly and effectively.

This whole food formula curbs cravings, so you are not thinking about food all day, which is a major step toward natural weight loss and keeping it off.

You can't buy nutrition this powerful at the store, and definitely not in a restaurant.

The time saved in preparing so much nutrition quickly and conveniently is priceless.
"I find if I put a banana and strawberries in my Nuplus shake before I go to work it satisfies my sweet cravings for the day. I went to my doctor last Friday and she noticed how my skin glowed. She asked me what I had been doing, and I handed her the Sunrider booklet I received with my order."
-C. Maberry/Paw Paw, MI
---
Add 1 Quinary Packet to your NuPlus shake, or drink Quinary as a hot tea.
Quinary is unlike any other health food product. It is available in packets of powder, capsules, or in liquid form as Liqui-5.
Quinary is 5 Formulas in 1-made from 50 different Chinese herbs, perfectly combined and concentrated, providing superior nourishment for the 5 Main Systems of the Body: Digestive, Circulatory, Defense, Respiratory and Endocrine Systems.
Wait at least 20 minutes after NuPlus and Quinary, then if still hungry, eat 1 of these items: fruit, oatmeal, whole grain bread, or any other healthy choice with plenty of fiber.
Avoid or reduce intake of sugars, salts, fat and artificial sweeteners whenever possible. After the first week, your body will adjust and this will be easier and easier as time goes on.
---
Drink a quart (32oz) of Calli Tea during the hours after you wake. 1 Calli tea bag makes a quart or 4 cups.
Calli tea works with the body's natural cleansing processes to eliminate waste, which is probably the most important first step in natural weight loss.

You'll receive more benefits in one Calli tea bag than you can possibly get from any store-bought tea. This is a great replacement for coffee, which studies have shown can actually make you gain weight.
Use Sunnydew Liquid Stevia to enhance the flavor of Calli Tea, and to
curb cravings. You'll only need a few drops per quart. Stevia is a sweet herb with no calories that helps maintain normal blood sugar levels. We call it "food for the pancreas", and it is an important part of our natural weight loss plan.
---
Eat 1 Sunbar to satisfy hunger and provide necessary fiber that is so essential to any natural weight loss plan.
These whole food fiber bars provide essential amino acids, beneficial fats from fruits and nuts, plus concentrated fiber from whole foods.

Sunbars assist the digestive system without added sugars, artificial flavors, or preservatives, and satisfy hunger without making you feel bloated.
Drink at least 1 quart (32oz) of our health drink,
Fortune Delight throughout the day, especially after eating a Sunbar. 1 packet of Fortune Delight powder formula mixes with 1 full quart (32 oz) of water. It works with the body's natural cleansing properties to promote an efficient elimination system.
Fortune Delight is critical to natural weight loss.

It is an advanced powder beverage mix that is more affordable and effective than any of those useless, convenience-store vitamin waters.

This is far more effective for eliminating waste than plain water and is a totally natural replacement for sodas, bottled waters or harmful energy drinks.

No sugar or artificial flavoring, but plenty of flavor.
Use Sunnydew Liquid Stevia again to enhance the flavor of Fortune Delight, and to help curb cravings. You'll only need a few drops per quart, just like in the Calli Tea.
---
Mix 1 NuPlus with 8-12oz of non-dairy milk, Fortune Delight, juice or water (I recommend Rice Milk).
Wait 20 minutes after NuPlus, then if still hungry, eat 1 of these items: Salad, soup, light sandwich on whole grain bread, veggie burrito, rice and beans, or other healthy choices with plenty of fiber.
Mid-Afternoon Snack
Mix 1 more NuPlus OR
Eat a piece of fruit
Drink 1 more quart of your health drink, Fortune Delight, to continue your natural weight loss. Curb afternoon cravings with a few more drops of Sunnydew Liquid Stevia in your health drink.
---
Dinner
Eat one protein source:
A piece of fish or chicken breast (grilled or baked, skinless) about the size of a deck of cards. Avoid fatty red meats and NO cheese.
Add one starch:
Baked potatoes, sweet potatoes, brown rice, and whole grain breads are good options.
Add at least one vegetable source (more veggies are ok): Broccoli, cooked carrots, fresh or frozen peas, green beans, salad or other healthy vegetables with lots of fiber.
Additional foods may be consumed, but pay attention to healthy choices. Try to eliminate cheese, dairy products, most meats and processed foods (especially those with trans fats, hydrogenated oils, sugar, high fructose corn syrup, artificial sweeteners and high sodium content). Eat more frequent, light snacks and try to avoid big, fattening meals.
---
To follow this Natural Weight Loss Plan for 30 days, you need:
NuPlus (6 boxes of 10 or 1 box of 60 in flavors such as Mixed Berry, Apple Cinnamon, Pina-Banana, Naturally Plain, or Simply Herbs)
Quinary (3 Boxes of 10, or 1 bottle of 100 capsules, or 3 boxes of Liqui-Five)
Calli Tea (3 Boxes of 10 Tea Bags Each in Mint, Cinnamon or Regular)
Fortune Delight (3 boxes of 10 in Peach, Lemon, Cinnamon, Raspberry or Regular)
Sunnydew Liquid Stevia (1 bottle)
Sunbars (3 boxes of 10 in Chocolate, Fruit, or Oatmeal-Raisin)
---
Author Profile-Cliff Smith is one of the owners of this online health food store. Cliff's success with this natural weight loss program has inspired him to share it with others, and here's what they are saying:
"I just want to make a comment about the claims you make about natural weight loss. They are absolutely true! I have been following a vegan diet for the past year, and I use Sunrider products like Calli Tea, Fortune Delight, Sunnydew, Quinary, and Nuplus on a daily basis. I helped to start a weight loss challenge at my work on January 4th this year, so I started exercising for about an hour of day (low-impact aerobic exercise, nothing too fancy). I have lost almost 40 pounds. I am convinced it is the combination of the vegan diet, the exercise, and the nutritional quality of the Sunrider products. I just want to say thank you for introducing me to these products. They have truly changed the quality of my life."
Sincerely,
Michelle Merkley, CCUFCDirector, Marketing & Business Development
Keystone Federal Credit Union
---
"I have suggested to so many people how Calli tea has helped my body fat % come down from 32% to 26%. I drink it before my workouts and it gives me so much energy to keep going hour after hour. Four people have trusted my word and decided to purchase it and were truly amazed how it made them feel right away."
-Lisa Giddeon/Villa Rica, GA
---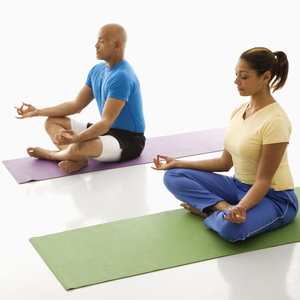 "We like the Calli tea. My wife drinks it every day, and she drinks Calli Night to help her sleep. She's lost a little weight, and we've both noticed that it makes us feel great! We switched from unhealthy drinks, like coffee, and now our daughter is drinking Calli, too."
-G. Henderson/Crystal River, FL
---
"My mom and dad sent me some Calli tea and some Fortune Delight, they mentioned that it would help me lose weight but I am a skeptic and didnt believe them, so I just drank it to be drinking tea, and within 4 days of starting this drink, I lost 3 whole pounds! I did not change what I ate or anything just added the tea to my daily drinking, and I am no longer skeptical about this WONDERFUL product!! Thank you so much!!!
-Bekka E./Springdale, Arkansas
---
"I have been very pleasantly surprised how well the Fortune Delight and Calli Tea has worked for me. Using the drinks has helped me lose that extra layer of fat that has plagued me for some years now without having to "diet". The cleansing and detox has made it possible. I am looking forward to seeing what another 6 months will do." -Barta/Mesa, AZ
---
"I work outside much of the week, all year long. I started buying NuPlus because it is super convenient to have on-hand at work and it tastes great. I really noticed the body benefits when I started consuming 3 or more NuPlus per day. I eat fewer calories, and have no sugar or salt cravings. In fact my only craving is for green vegetables. My grocery bills are lower and I am eating healthier."
-Tristan J. Lloyd
President/Owner
Tristan Jade, LLC/www.EssentialArnica.com