In 1982, Dr. Tei-Fu Chen, an American immigrant from Taiwan and his wife, Dr. Oi-Lin Chen from Hong Kong, gave birth to Sunrider. Today, with global headquarters in Los Angeles, California, Sunrider is a leading manufacturer of advanced herbal health foods, drinks, supplements, beauty products, and environmentally friendly household cleaners.
The Sunrider state-of-the-art U.S. manufacturing plant boasts an unrivaled one million square feet of space. Touring the factory, one quickly realizes the focus on cleanliness, safety, and every detail that permeates their production process.


Sunrider has developed production processes that are setting new standards for quality in the health food industry. The company self manufactures over 415 natural, plant based formulas that employ ancient Chinese recipes combined with amazing technological advances. Possessing extraordinary owner expertise, Dr. Chen is one of the world's leading authorities on herbs and a licensed pharmacist, while his counterpart, Mrs. Oi-Lin Chen, is a Western trained Medical Doctor. Jointly, they command a team of scientists to synthesize the herbal traditions of the East with modern technology of the West in order to produce the safest, most powerful health and beauty products possible.

In the sparkling, new Sunrider manufacturing plant, Dr. Chen has made it a priority to eradicate toxic, heavy metals, such as mercury and radiation from the raw herbs that Sunrider uses. His manufacturing processes stretch far beyond what most health food companies adhere to for testing of undesirable microbes and heavy metals in their raw ingredients. No other health food manufacturer in the world is taking the massive steps that Sunrider is to make certain that their products are safe and effective.

In addition to numerous awards accepted by Sunrider for health food manufacturing, Dr. Chen was honored by Forbes Asia as one of the 25 most noteworthy Chinese-Americans in 2010. His charitable efforts have been praised by Unicef, The American Cancer Society, and the American Red Cross, among others.
Some might say that Dr. Chen is lucky to have built a health food company generating millions of dollars in revenue and enjoying such fantastic success. He prefers the wisdom that says "luck is what happens when preparation meets opportunity". This explains why Sunrider is planning for another 30 years as an American health food manufacturing success story.
►See our Healthy Living Blog!
See our healthy videos on Youtube.
Click here to Like us on Facebook and
get a discount code for 10% savings at checkout.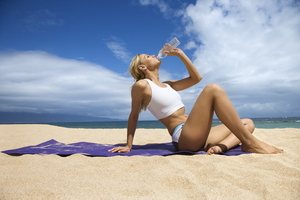 Get a Free Sunrider Membership and enjoy cash discounts on Sunbreeze Oil, along with the best whole foods, health drinks, and over 415 other naturally healthy Sunrider products Made in the U.S.A. since 1982, but not sold in retail health food stores. Membership is FREE! No fees or auto charges.
Browse our online health food store and choose your favorite products.
Not only will you get more real value for your money, we'll also give you:
Detailed information on how to use the products for best results.
Your own personal nutrition coach by phone or E-mail, at no charge!
FREE health, dieting, fitness and inside product tips.
Learn more about our manufacturer:
We are Sunrider Independent Business Owners. Sunrider International is not responsible for the content on this web site and the statements here have not been evaluated by the Food and Drug Administration. Sunrider products are not intended to diagnose, treat, cure or prevent any disease.
BestHealthFoodStore.net * 417 W. Harvard St. * Glendale, CA 91204 * 1-800-375-2869